Ariat
Ariat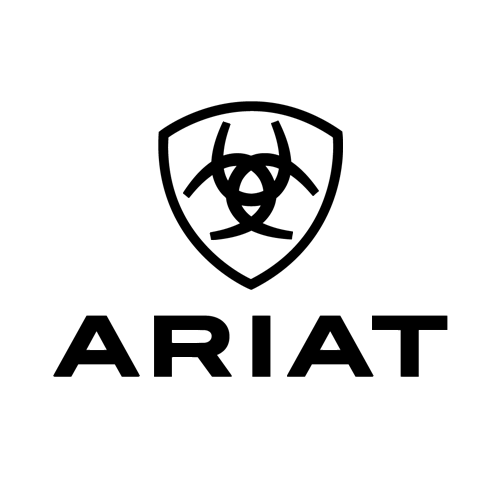 Ariat boots and apparel for women, men and children
Ariat is renowned for its innovative and stylish premium footwear and apparel, which is synonymous with the equestrian and country market. The company debuted their first riding boot in 1993, which proved a success and started many riders' love affair with the brand. Since then Ariat has continued to innovate, providing the equestrian market with a variety of product ranges, from English and Country styles to Western footwear and its ever popular Apparel collection.

Ariat's English collection has developed over the years to include a variety of key styles, new technology and sleek, high performance designs. From elegant and traditional long boots, such as the Heritage Contour II, to modern paddock boots like the Bromont Pro, Ariat has now also recently pushed the innovation boundaries by creating the Vortex™ which features Ariat's premium NITRO™ technology for flawless performance. Ariat's English collection has a boot for every rider and gives them the tools to perform at their very peak.

Ariat's ever popular Apparel range offers athletes a variety of options from coats and breeches to show attire and casual tops. The collection features a host of Ariat's most advanced technology including Sun Protection Fabric™, AriatTEK®, V3® Fit and V3® Stretch, Moisture Movement Technology™ and Core Control Technology™. With something for everyone in a variety of stylish designs, bright colours and classic shapes, Ariat proves why it is leading the way in equestrian fashion.

Quality without compromise, Ariat believes in innovation, dedication, balance and possibilities. From festivals to country shows, competitions to everyday wear, Ariat has the perfect attire for all occasions.
read more
Featured Products